BOOYONG LANDSCAPE
INNOVATIVE NORTHERN RIVERS LANDSCAPING
Booyong Landscape is a Northern Rivers landscaping company based in the village of Clunes in Northern New South Wales and has serviced Ballina, Byron Bay, Lismore and hinterland towns and villages  since the late 1980's. More recently the business has expanded with a team undertaking landscaping work on the Tweed Coast, Tweed Heads and Hinterland.
They take great pride in their standard of work and reputation which has developed as a result of this.
Peter Sheraton has a strong botanical / ecological background with an intimate knowledge of native north coast flora and its geological and environmental requirements. Peter has a uniquely hands on involvement with all jobs and employs a small team of skilled, dedicated landscapers.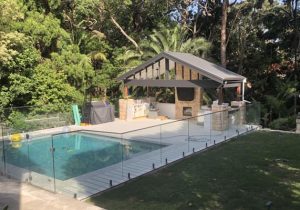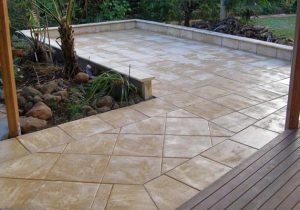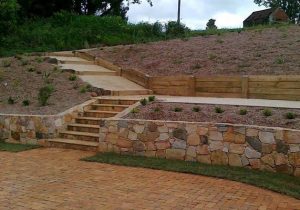 DOMESTIC, COMMERCIAL AND RURAL LANDSCAPING
Landscaping Northern Rivers from Coffs Harbour to Tweed Heads
No job is too big or too small. Northern Rivers Landscapers, Booyong Landscaping have performed works ranging from $500 to $200,000 in both the domestic and commercial markets.
As a result of their experience in all facets of landscape construction and the sourcing of materials so diverse in the region, they are able to produce landscape outcomes which are beautiful, durable and dynamic, whilst very cost effective.
Producing landscape plans both formal and informal which are designed to significantly increase your properties value and bring about a marriage of indoor and outdoor living like no other.
When it comes to customer relations, their overriding commitment is to listen and communicate so that a mutually satisfying result is achieved.
After over 3 decades as landscape contractors they are mindful of keeping abreast of changing styles and in this regard  are seen as innovators landscapers in the Northern Rivers, NSW Region.
MORE FROM BOOYONG LANDSCAPE DESIGN AND CONSTRUCTION
"On Time, On Budget, On Song.

We honestly could not be happier with the result. After 20 years of looking at an unsightly embankment, covered in weeds at the front of our house, what was the worst part of our property has now become the best – a 20 metre long curved sandstone retaining wall.  Peter Sheraton guided us from the beginning, helping us plan the height, aspect, curve and slope of a very tricky job. Peter is a perfectionist and a craftsman who knows his stuff. My wife and I came home to a clean and tidy job site every afternoon. This was not some cookie cutter type construction but a bespoke, hand crafted, labour intensive operation. It is obvious that Peter takes great pride in his work and loves what he does. We found him to be respectful, approachable and flexible at all times. I have absolutely no hesitation in recommending Booyong Landscape and would hire them again in an instant. Actually I'm already planning some future projects that I will be employing them for.

We love our new retaining wall, it has really finished off our home, not to mention the value it has added. Thank you Peter."