BOOYONG LANDSCAPE DESIGN AND CONSTRUCTION NORTHERN NSW
Booyong Landscape is a Lismore landscaping company based in the village of Clunes in Northern New South Wales and has serviced Lismore, Ballina, Byron Bay and hinterland towns and villages and beyond since the late 1980's.
They take great pride in their standard of work and the reputation which has developed as a result of this.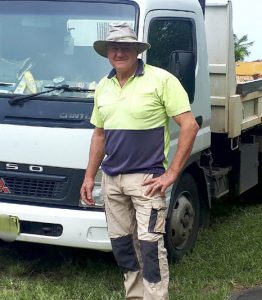 Peter Sheraton –
Partner
Peter Sheraton has a strong botanical / ecological background with an intimate knowledge of native north coast flora and its geological and environmental requirements.
In addition to botanical knowledge, Peter has extensive experience in structural landscaping after having worked for the National Parks and Wildlife Service in the mid eighties and being involved in walking track and facilities construction and then honing his experience as a structural landscaper over a period of 32 years (as of 2020). Peter has constructed a staggering array of landscaping structures in this period in the Northern Rivers of NSW along with a multitude of landscaping projects for domestic, commercial and government bodies in the Lismore, Ballina and Byron Bay region.
Peter has a uniquely hands on involvement with all jobs and employs a small team of skilled, dedicated landscapers.
Peter looks after all landscaping projects in Lismore, Ballina and Byron Bay.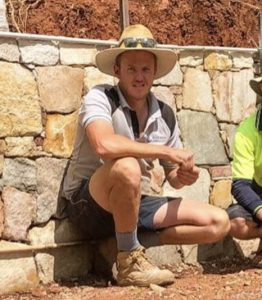 Tom Sheraton –
Partner
Tom Sheraton began working with his father Peter whilst in High School – during school holiday periods and eventually started landscaping in a full time capacity in 2002. He worked for Booyong Landscape for a further six years gaining extensive experience in structural landscaping, particularly with masonry ie stone, blocks, pavers and concrete. At the end of 2008 Thomas moved to Sydney and then the Central Coast where he expanded his experience gaining impressive skills and formal qualifications in carpentry. Over a period of more than a decade Tom was involved in high end landscaping on Sydneys Northern Beaches. He returned home to the Northern Rivers in 2020 to re-join his father in business bringing a new skill set of his own.
Please contact Tom for all Tweed Coast Lanscaping projects. Tom works between Byron Bay and the Southern Gold Coast.
"We had Booyong Landscape undertake a 52 sq metre paving job at our home in Federal. We chose this outfit as they had provided the most competitive quote and the communication with  both Peter and Tom Sheraton had been clear and straightforward. The project went very smoothly and they provided  a great final result. Our project involved  the use of a couple of  complex feature motifs which Tom and Jimmy  laid out and cut in  to make a visually striking result. I would not hesitate in recommending Booyong Landscape for any paving work."
LANDSCAPING CLIENTS AND SUPPLIERS